Graphic Design & WordPress Web Design for Holistic & Creative Beings
You want your website to stand out.
You want your website to convey a glimpse of your beauty and authenticity. You are soulful and confidant about your offerings to the world, and want high quality, beautiful graphic design and a gorgeous website to present your work to the world.
I love working with holistic entrepeneurs & artists who have a taste for beauty, a taste for creativity and clean, expressive aesthetic. My favorite clients are those who know what they want and are focused on polished, clear content and beauty.
Let's make your website be artful & soulful, captivating, magnetic, clean, professional & gorgeous – and that it convey your essence!
WordPress with Soul
I build websites with WordPress – the most popular content management system for building websites across the world & internet. I also offer print & graphic design for flyers, business cards, rack cards & internet graphics. I have 4 years experience working with WordPress and more than 15 years experience building websites, doing graphic design (both print & online), and an obsession with perfection.
WordPress is an incredible Content Management Tool, and currently there are many thousands of High Quality, Professional, Premium Templates for WordPress that can be customized specially to meet your vision.
My skills are in Graphic Design & WordPress Customization; taking your Site to the Next Level and bringing your own unique Soulful Aesthetic into the site.
User Friendly Content Management
Another goal is that your website be easy for You to Own, Understand, Control & Use! WordPress is a great, easy middle-of-the-road CMS (Content Management System) for lay people, aka non-techies. I have found that most of my clients are able to learn the system of their WordPress website; to be able to edit & update content all on their own. This is empowering & liberating for all website owners!
WordPress Website Customization
Graphic & Print Media Design
Social Networking Integration
Logo, Flyers & Other Print
Mailchimp Email Newsletter
Aloha!
Welcome to Divine By Design, the Web & Graphic Design Portfolio of Wahkeena Sitka. I am a Web & Graphic Designer – located in Ashland, Oregon.
As an Artist with an over-abundance of creative energy & inspiration, I am a Singer-Songwriter, Vocalist, Writer, Web & Graphic Designer, Therapeutic Bodyworker, Mystic, & Sound Healer. I am a Muse of the Soul.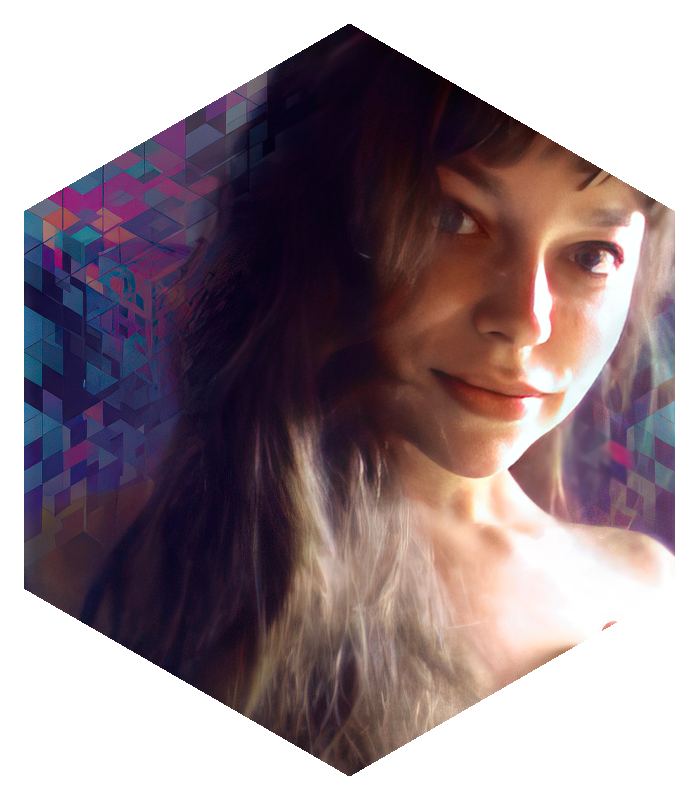 Tech Geek + Soulful Artist = Pixel Bender
Year of experience with graphic design & layout of Print Media
years of experience tweaking Web Design Code
The Beauty Way
I believe in 'The Beauty Way' – the way of life in which EVERYTHING IS INFUSED WITH BEAUTY. In this current day and age in which everything is so drab, linear-lined, bland, grey, and heart-less, I feel that creativity and beauty is an absolutely ESSENTIAL element in the transformation of our modern society into one that is sustainable and embodies the highest intentions. Beauty, Joy, Creativity, & Unique Funkiness are the healing antidotes to Strip Malls, Flat White Walls, Big Box Stores and Websites that are just BLAND, Ugly and Cluttered.
I am interested in creating beautiful aesthetics in all that I do, and that eye for Beauty, Design & Aesthetics informs all aspects of my life, including – creating Sacred Temple Space in Homes, making gemstone necklaces, creating eye catching, creative & zen-beautiful Websites, and in my Print Design projects.
My Web & Graphic Design reflects my devotion to the Divine and to the Sacred. I feel that all aspects of reality are a manifestation of sacred oneness, and all manifestations can become embodiments of the divine. The divine feeds reality and in.joys Beauty that nourishes hearts and souls back to the essential nature of Divine Essence. Zen Temples & Gardens reflect this truth, that we are deeply impacted & nourished by the energy of beauty in our surroundings – as our surroundings have deep impact on our energy, our feelings & emotions, our vitality, sense of wellbeing and inspired connection to Life. The vision and creativity I feed into my web design projects seek to invoke that meditative quality of essence, stillness and beauty.
The Process
Setting Up a Website requires a fair amount of tedious, time intensive work – and as an Artist, the way I create websites requires Soulful Inspiration. As though the screen were my canvas, I paint using pixels to create an artistic expression of your Vision Essence.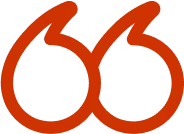 "You did a fantastic job of deeply listening to my vision and created an aesthetic that reflected it. It's beautiful. When you were on and available you gave your all to the project; dealt with all the roadblocks that came up and really dedicated yourself to creating something beautiful and functional.  The new site has already been beneficial and I haven't even begun to take advantage of all the added utility in my new site.  There are so many things I love; the blog function, the event calendar, the facebook links. Sitka, you're talented and you did great work for me. Thank you. I have already begun to recommend you to others and will continue to do so."
Robyn Lynn
ThePresentSense.com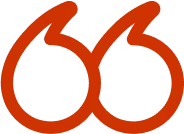 I wanted to tell you that I think the design of the website that you created for me is so much deeper than just a site for a business. It is like a spiritual call – and it vibrates to the most amazing patients I have ever had. These people tell me they LOVE my website, that the design speaks to them at such a deep level. I wanted you to know that I appreciate you and your work. Your design has literally caused my business to grow and attract such quality people. Your art is magic!!
Rachel Fisher
Compassionate-Medicine.com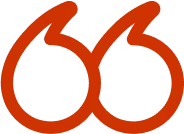 "Working with Sitka is a dream. She is both an inspired artist AND a technology geek. She gets it done at budget and on time and it always looks beautiful. I've worked with lots of artists and developers over the years to very mixed results. My search to find someone wonderful is over. Sitka is the one!"
Cynthia Salbato
VirtualPlanetMedia.com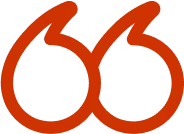 "It was a joy working with Sitka. Her patience with all my needs and details was greatly appreciated. She has a special gift of creativity that adds the perfect amount of this and that to enhance any part of your site. She has great integrity, works hard and follows through. I also appreciated the wonderful environment we worked in along with many cups of delicious tea! Although I had to push hard for a few of the page layout stuff, she gave it a try and best shot which in most cases got me what I wanted! It always made me cheer. I will highly recommend Sitka to anyone and have told a few folks already. You rock sis."
Yaffa Rosenthal
SacredTouchFoundation.com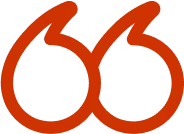 "For months, I did a lot of research for website designers. At first, I was concerned about the un-set costs (charging by the hour). Some of the other designers I was looking at could give me a set fee and that felt more comforting. But, I kept on being drawn back to the beauty, creativity and aesthetics of Divine by Design.
I am so glad I took the leap to go with Sitka. Knowing that I would be paying her by the hour inspired me to do my own homework – getting my text, images and creative vision in order. She took my concepts and vision and was able to put them together in a way that only an impassioned-pixel-person can!
To my relief and surprise, the finished product actually came out within the cost range of some of the package-price guys, but with WAY better graphics and personalized attention. I also have hired Sitka afterwards for some WordPress tutoring. She has helped a non-tech person like me feel comfortable with managing and editing my own site. I highly recommend her work and look forward to seeing any new sites she makes… they just seem to get better every time."
Stephanie Shrum
CoCreativeHealing.com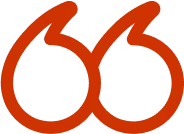 "As an artist with my own strong, creative vision, I am impressed with how successfully Sitka interpreted this. I am very happy with my new website! It's not only beautiful and encompasses all that I'd hoped for, but it's also a WordPress site that's truly empowering for me; A site that I can continue to evolve with and update on my own. Thank you Sitka for spreading this form of empowerment to others!  Sitka has an intuitive way of "reading" people, so you can be assured of getting a site that speaks to your true essence. She is focused and fast, which makes her affordable, but also can be patient with the process if need be. She has that rare balance of being technically savvy and a creative visionary and I highly recommend her!!!!"
Keri Roberts
IpseityDesigns.com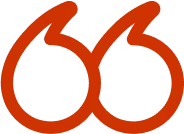 "I knew i wanted to work with Sitka when I saw her stunning portfolio and the work she had done for friends. She made the design process seamless, providing guidance and support at every step of the way, and continues to be a source of support as things come up. I deeply appreciate sitka's approach to design as true art, and her greater mission for soulful beauty in the world."
Jamie Smith
ReclaimingPDX.com
Contact
If you are interested in discussing the possibility of hiring me to build your new website, please begin by sending an email with the following information: A Vision for your Site - what you are presenting, Your current website - if you have one, your budget range, the scope and complexity of your project. My quote will vary somewhat depending on the scope of each individual project, so please send an email with the scope of your project. Thank you so much, I Gratefully Appreciate your interest!